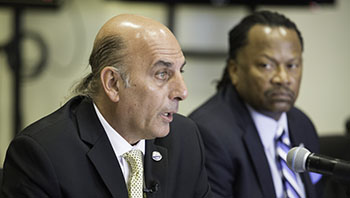 The National Postal Mail Handlers Union bargaining team met with representatives of the U.S. Postal Service on February 25, 2016 to mark the official start of the collective bargaining process for a successor agreement to replace the 2011 National Agreement which is scheduled to expire on May 20, 2016.
"The Postal Service certainly is facing continuing challenges, some caused by economic conditions, others by legislative actions (or inactions), and still others by technological changes. But the Postal Service also is more stable and more robust than it has been at any time since the Great Recession of 2008," said National President Paul Hogrogian.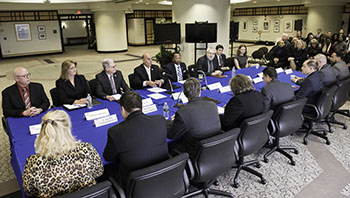 The return of normal growth in the American economy and operational surpluses for the Postal Service should mean a return to more normalized collective bargaining. And the Mail Handlers Union remains deeply committed to the negotiating process.
The NPMHU will put out periodic updates, in the form of bulletin board postings, as bargaining progresses.