National President Paul Hogrogian also made four appointments to the NPMHU's Committee on the Future (COTF). Kevin Tabarus, President of Local 300 (Metro New York, Northern New Jersey, and Southern Connecticut); Dan St. Marie, President of Local 301 (New England region including MA, NH, VT, RI, & most of CT); Anthony Coleman, President of Local 302 (Northern California and Reno, Nevada); and James (JC) Morris, President of Local 317 (Alabama) will be joining the Committee. These appointments continue to ensure that the COTF accurately reflects the NPMHU Local Union structure, and its membership alike. "It is imperative that the make-up of the Committee represents all of our membership and will encompass a diverse line-up of representatives from all walks of life, including locals large and small," said President Hogrogian.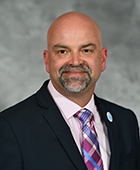 Kevin Tabarus started as a Mail Handler in 1987. He became a shop steward in 1990 in Hicksville, on Long Island, NY. In 2001, Brother Tabarus was appointed as Branch President of the NY PMPC/NY L&DC (now Bethpage P&DC) Branch and was elected to that position in 2002 & 2005. He was Branch President at Bethpage until 2007, when Kevin joined the Local 300 Executive Board as Treasurer. He was elected to that position in 2008 and re-elected in 2011 and 2014. Brother Tabarus began his tenure as Local 300 President in 2015, a position he continues to hold today.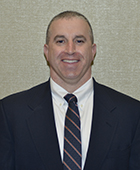 Dan St. Marie began his career as a Mail Handler in 1994 at the Springfield BMC-GMF. Since 2004, Brother St. Marie has served Local 301 as a Shop Steward, Branch President, Vice President, and currently serves as Local 301 President. Brother St. Marie has attended numerous trainings at both the National and Local level. He served on the Field Negotiating Committee for the 2019 National Agreement. He has served as an Arbitration Advocate and has experience in Article 12, LMOU Negotiations, MAP, and RI 399. Brother St. Marie holds a Bachelor of Science in Business Administration.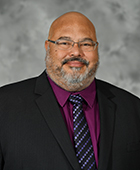 Tony Coleman has been a Union representative for 23 years. He has been serving the membership as President of Local 302 for 4 years. Prior to that he served as Local 302 Treasurer and Sacramento Branch President since 2011. Tony was selected as a delegate to the 2012, 2016, and 2020 NPMHU National Conventions, and supported the conventions by serving on the Credentials, Resolutions, and Constitution committees. Brother Coleman is a proud Air Force veteran. He received his associate degree from the Community College of the Air Force in Intelligence Collection, and went on to earn his Bachelor of Science in Computer Management Information Systems from University of Maryland University College.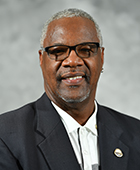 James (JC) Morris entered the United States Postal Service as a Mail Handler in the Birmingham P & DC in 1988 where he quickly aspired to be a Shop Steward. JC's desire to aide and represent Alabama's Mail Handlers put him on a course to the Local 317 Executive Board. Brother Morris acquired and held the position of State Executive Board Member for three consecutive terms. In 2014, James was elected as Local 317 President, a position he has held since.
Brothers Tabarus, St. Marie, Coleman, and Morris bring an array of diversified experiences to the table and we are honored to have them join the Committee. "I am confident that the addition of Kevin, Danny, Tony and JC will serve to sustain the expertise and forward-thinking capabilities of the group into the future" said Hogrogian.
Please join us in congratulating Patrick Donovan and Tom Ruther on their new positions in the CAD, and Local Presidents Kevin Tabarus, Dan St. Marie, Tony Coleman, and JC Morris on their appointment to the COTF.