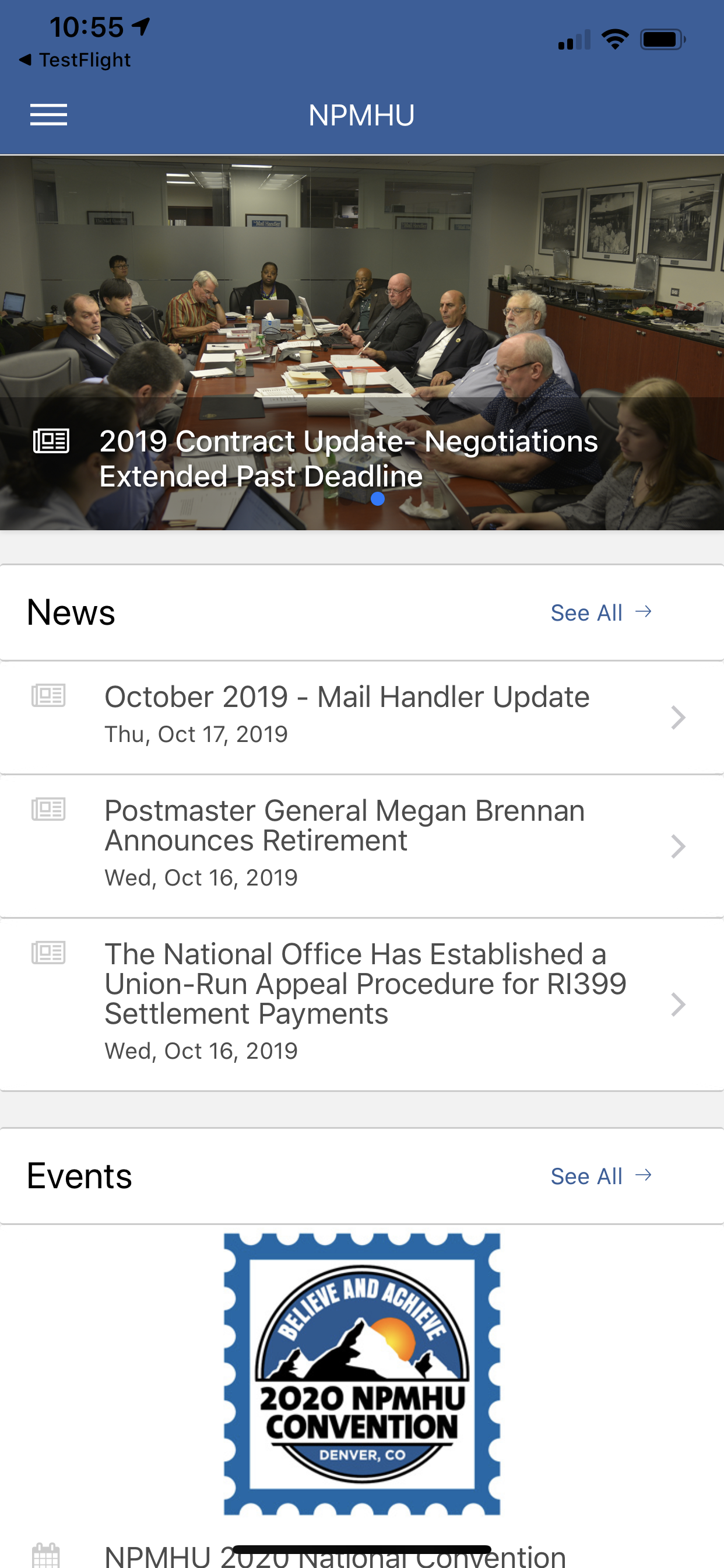 November 13, 2019- The National Office is pleased to announce the launch our official NPMHU mobile App. We've heard from more and more members that use smartphones to stay connected. They would like to have an NPMHU App to get their information; we are pleased to provide this communication tool. You can access the latest news, updates, events, and information of organizational importance. In addition, the App will access photos and videos that are posted on the website.
The App will also have significant value when it comes to the 2020 Convention.
A component of the App will be specific to Convention updates, reports, and activities, but more on this in the coming months. The platform supports iPhone and Android devices. You can now download the App from Apple App Store or Google Play store—simply search for NPMHU and get connected. You can also use your smartphone to scan the QR Code shown on this page to acquire a direct link to the NPMHU mobile App in the App store.