The National Postal Mail Handlers Union will experience a flurry of transitions in the coming months starting with the Contract Administration Department (CAD) in the National Office. Representatives Kevin Fletcher and Bobby Blum have announced their retirements. Brother Fletcher will retire effective on February 26, 2021. Bobby Blum's retirement will be effective in June 2021.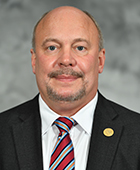 Kevin Fletcher began his career as a Mail Handler in 1988 at the Charleston, WV P&DC. Brother Fletcher served the local membership in many roles including Branch President, Arbitration Advocate, State Executive Board Member, Vice President, and Local 305 President. Kevin also served as Eastern Region Vice President on the National Executive Board. In 2015 he joined the HQ team as a National CAD Representative. He served on the National Negotiations Teams for bargaining over our last two National Contracts and has been instrumental in the success of the CAD.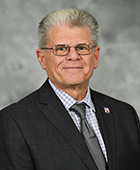 Bobby Blum started as a Mail Handler in 1981 at the New Jersey International/Bulk Mail Center. He served as Branch President of the Monmouth (NJ) Branch from 1990 to 2012. He was elected Recording Secretary of Local 300 in 1999, a position he held until 2002, when he started to serve as Local 300 Vice President. In August 2014, Bobby was appointed to the National CAD in Washington D.C., where he serves as the Assistant to the National President. Brother Blum also has served the union in many additional roles over the years. With Kevin's impending retirement, President Hogrogian has made several appointments within the Regional and National Contract Administration staff. e National President has appointed Northeastern Regional Director Tom Ruther to serve as a National CAD Representative effective February 27, 2021.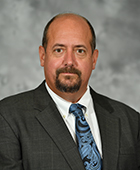 Tom has been a Mail Handler for over 25 years, and has served the NPMHU at the Local, Regional, and National level. Tom has previously served as the CT State Executive Board Member in Local 300. He was also the Branch President of the Stamford, CT Branch for three years. He has been a delegate to both NPMHU and LIUNA Conventions and is a seasoned arbitration advocate. At the National level, Tom has served on the RI-399 Swat Team since 2004. Most recently, Tom served as the Northeast Regional Representative since 2012. Brother Ruther's transition to National CAD will help to maintain the strength of the Department.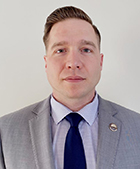 With Brother Ruther leaving his Regional position, President Hogrogian next appointed Patrick Donovan to CAD as Northeastern Regional Director. Brother Donovan started his career as a Mail Handler at the Southern ME P&DC in 2006. Since 2008 he has served Local 301 as a Shop Steward, Branch President, (Southern Maine P&DC), and Recording Secretary. Patrick was a Delegate to the 2016 NPMHU National Convention. He is a skilled arbitration advocate with extensive experience in Article 12, FMLA, LMOU, RI-399 and OWCP matters. He has also completed Labor Studies courses through The Labor Guild of Boston.