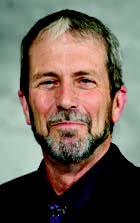 Two important members of the National Postal Mail Handlers Union's Contract Administration Department have announced their impending retirements. After long and prominent careers with the NPMHU, David Ross, Manager of the Denver Field Office, and Charles Manago, National CAD Representative will leave us soon.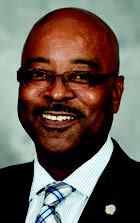 David Ross has announced his retirement to be effective on February 28, 2022. Brother Ross has been a valued member of the NPMHU for forty years. He began his union career as a shop steward in 1982 at the Kansas City Bulk Mail Center. David transferred to the Denver BMC in 1984, where he continued to serve the union, and was elected as Administrative Vice President in 1990. Three years later he was elected Local 321 President, a position he held for nine years --culminating in his appointment as Director of the Western Region's Denver office in 2002. Brother Ross led field office operations, overseeing grievance processing and related representational activities for the next 20 years. David's vast experience contributed to the success of the NPMHU. We wish David and his wife Stephanie the very best as they begin a new chapter in retired life.
The next staff member making the move to retirement is National CAD Representative Charles Manago. Brother Manago's dedication and service to Mail Handlers is second to none. Charles has announced his retirement, which will be effective March 30, 2022.
Charles entered the Postal Service in 1986, and served as a shop steward, Chief Steward, and Branch President of the Merrifield, VA postal facility for more than ten years. He also served two years as the Vice President of Local 305, which represents Mail Handlers in four states and the District of Columbia. In February 2012, Charles joined the Contract Administration Department by accepting an appointment to the position as Southern Region Director, a job he held for more than five years. In May 2017, Brother Manago was appointed to his current position as National CAD Representative. In that role, Charles had the occasion to participate in numerous National Arbitrations and served as part of the 2019 National Contract Negotiations Team. In 2020, Charles was named as the union's point person for all matters COVID, a challenging task that he handled with grace and professionalism. We wish Charles and his wife Bonnie a healthy, and prosperous retirement.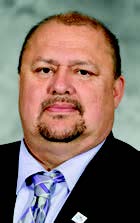 With Brothers Ross and Manago retiring, President Hogrogian has made several appointments and assignments within the National and Regional CAD staff. First, Hogrogian has appointed Regional CAD representative Don Gonzales to serve as Manager of the NPMHU's Denver Field Office, effective March 1, 2022.
Brother Gonzales has served as a Union representative for nearly 32 years. He became a shop steward in 1990, serving as Chief Steward starting in 1991, and then Administrative Vice President of the Denver BMC from 1993 to 1996. In 1996, Don assumed the role of Recording Secretary for Local 321, and continued to serve Colorado Mail Handlers in a variety of roles. From 2002 to 2011 he was the Vice President of Local 321, and in 2011, Brother Gonzales assumed the position of Local 321 President, a position that he held until his appointment to the NPMHU Regional Staff. He is a skilled advocate experienced in both RI-399 and regional arbitrations. He creates and conducts various training programs for local unions. Don currently serves on the RI-399 SWAT team. In March 2014, Don was appointed Western Regional Director, domiciled in the Denver Field Office, and most recently has accepted an appointment to the position of Denver Field Office Manager, a role that he will assume effective March 1, 2022.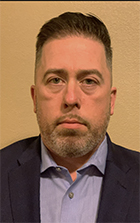 With Don's appointment to Denver Field Office Manager, President Hogrogian next appointed Nicholas Lehto as CAD Regional Director with representational responsibilities that include the Central and Western Regions.
Nick started as a Mail Handler in 1998 in Milwaukee, WI. In 2008 he became a Shop Steward in Milwaukee P&DC. In 2014 he was elected Milwaukee Branch President for Local 306. In 2017 Nick was elected to the position of Wisconsin State Board Representative. Nick has extensive experience as an Arbitration advocate and was recently appointed to the RI-399 SWAT team. Nick's passion for defending the craft's contractual rights is second to none. He has led successful LMOU negotiations in multiple Wisconsin facilities and has also spearheaded the effort to update RI-399 inventories in all Wisconsin facilities, helping to secure and take back Craft jurisdiction for the Mail Handlers of Local 306.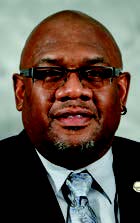 President Hogrogian next appointed Regional CAD Representative Eugene Horton to the National CAD, effective April 1, 2022. Prior to his service at the National Office, Brother Horton served mail handlers in Maryland, the District of Columbia, Virginia, North Carolina and West Virginia as Vice President of Local 305, and Branch President of the Charlotte, NC P&DC. He is a skilled arbitration advocate and Local Union trainer. In addition to studying at Texas University, Eugene participated in a plethora of training programs to include Arbitration Advocacy, MAPS, FMLA, MHA, LMOU Negotiations, ergonomic, and OSHA Safety. Eugene joined the CAD staff in May 2017 as Eastern Region Director, a role he will continue to hold until his appointment to National CAD Representative takes effect. Eugene will become the point person on all matters relative to COVID-19. As a member of CAD, Eugene will participate in National Arbitrations and will play a key role in the upcoming negotiations of the 2022 National Agreement.
Eugene's appointment to the National CAD has created a Regional CAD vacancy. President Hogrogian will fill the vacant position of Eastern Region Director in the coming weeks.

Please join us in congratulating David Ross and Charles Manago on their well-deserved retirements, and in congratulating Don Gonzales and Eugene Horton on their new appointments in the Contract Administration Department. In addition, we welcome Nick Lehto to the position of Regional Director in the NPMHU Contract Administration Department.